Articles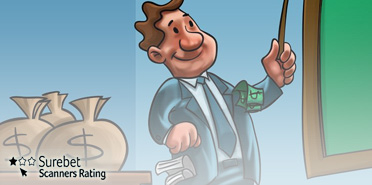 Every day, thousands of people are interested in surebets, they are attracted by the opportunity to earn significant amounts, without having to attend work, get up in the morning, listen to the instructions of their superiors. Half are immediately eliminated, considering that nothing will work anyway, or seeing signs of fraud. Others try, but eventually give up, realizing how difficult and tedious work it is. Only a part of people continue to play stubbornly on arbs, because this is a very promising occupation that can bring in a lot of money every month, if you are not lazy and constantly improve your skills.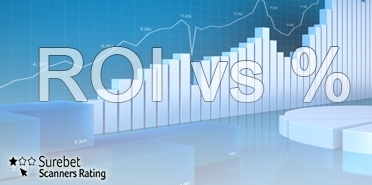 There are two types of players in the bookmakers.. The first ones are amateur players, they just come to relax, have fun and try their luck. Putting 1000 on your favorite team, they fervently "support" for it, without thinking too much about making profit in the long term. Such players never keep statistics of their own bets, do not adhere to certain strategies, do not apply financial management. If you lost money - replenished the balance, and so on in a circle.
The second type of players consider betting as a real way to make money and get a steady income. It is important for them to adhere to the strategy and financial management, plus you need to keep statistics on rates and evaluate your success. Many betters are left with a choice: take into account the ROI or the percentage of profitability, which of the counting methods is the most correct and preferable? To answer the question, it is necessary to examine each aspect in detail and compare their strengths and weaknesses.